Teacher Pages & School News
For all the stories that really matter.
Hot off the Press
Keep the whole class up to date with Teacher Pages, personalized web pages for teachers to use as announcement boards, newsletters, class/course pages, and more. It's easy to add and edit content anytime, including text, pictures, and links for file downloads. Pages can be made viewable to parents when they log in to Gradelink, and they can be embedded on your school's website.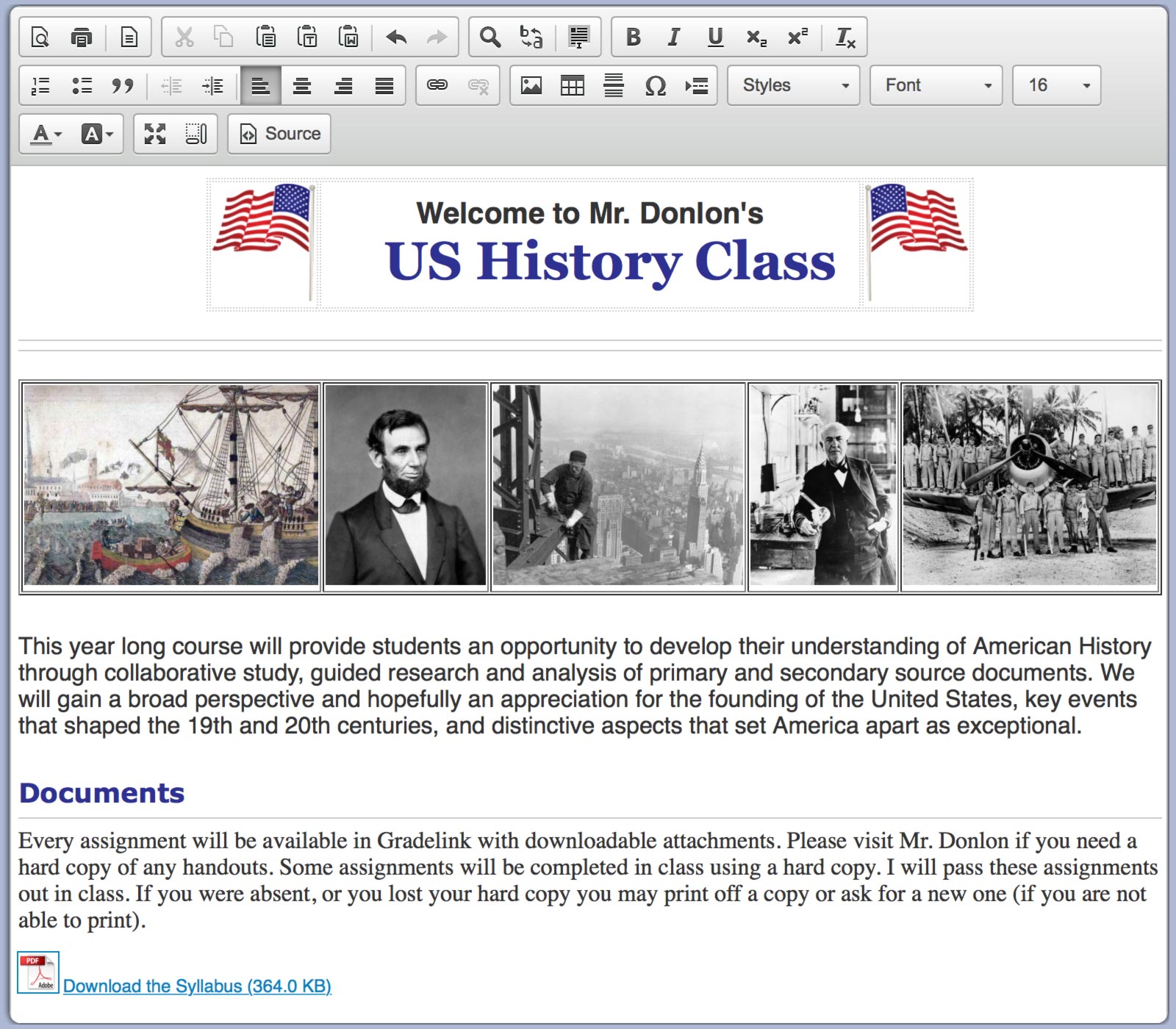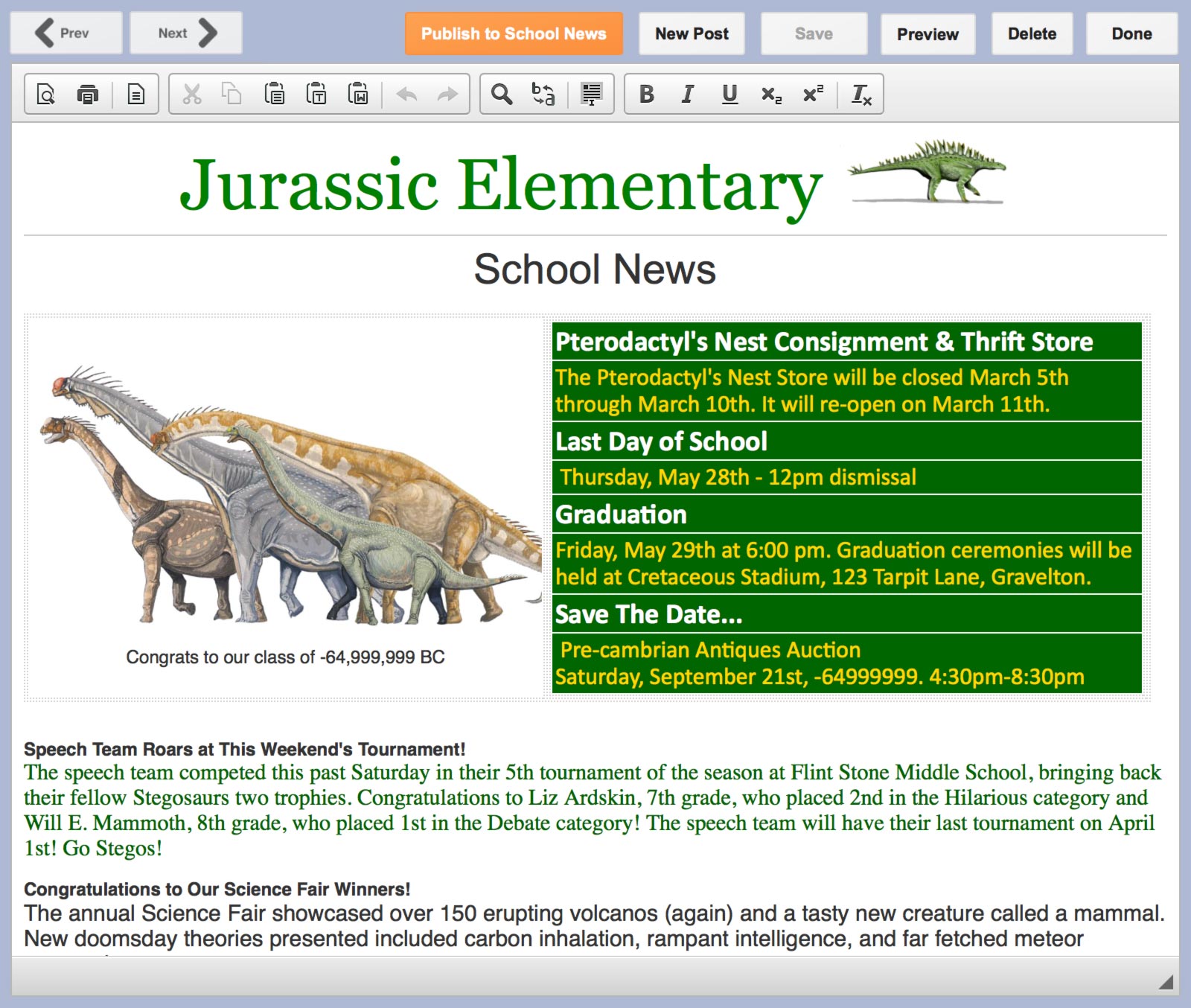 School Pages Too
Communicate important events with the entire school using a School News page. It's the first thing students and parents see when they log in. Compose your content in Gradelink or paste in content from another source like Word or an image editor. Gradelink Pages, SmartSend (email blast) and our integrated Calendar form a powerful communications platform.