"We Love It!"
It's a phrase we hear a lot. We are honored to continually receive so much positive feedback from our schools and their communities. Here are some of the reviews and industry recognition Gradelink has garnered.
Watch Paige's Top 5 Favorites
(1:30)
Hard Work Pays Off
Multiple software review websites and business organizations have presented Gradelink with awards and accolades. Plus, users rank Gradelink as one of the highest-rated student information systems on the market. 
User Reviews
What matters most to us is the feedback from teachers, administrators, parents who use Gradelink every day.
Watch Ross's Story
(1:42)
We're able to do so many more tasks through Gradelink than our old systems. We actually had two – one for financial and one for student information – and we still weren't able to do everything that we are able to do with Gradelink.
– Debra M.
Gradelink is the final arbiter. No more looking for the orginal form to make sure I have the most recent information. I make sure I put it in Gradelink and it's THERE, easy to find.
– Kathleen C.
Watch Kaitlyn's Story
(1:01)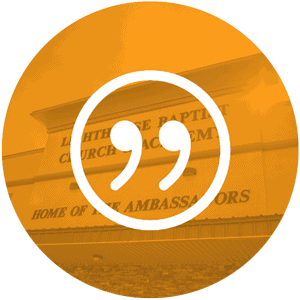 We moved to Gradelink from Engrade three years ago. We have been able to do some great things with it, especially in this most recent season of at-home learning. It has allowed us to keep up with parents and work toward better grading and communications.
Our lunch system has benefited greatly as well. No more paper attendances and paper lunch orders. Now with one quick button, attendance and lunch are taken care of.
Customer service has also been on point. Each time I have had an issue or I couldn't figure something out, a quick phone call solved it. The reps are always understanding and helpful. Each time I call the rep is very helpful.
Overall, I would highly recommend Gradelink to anyone looking for an all-in-one grade and record program!
– Ben M.
Watch Priscilla's Story
(1:21)
This is the best grading software I have used in my 8 years of teaching. I was able to start using it without any tutorials. The report cards are a breeze to complete with customizable comments. Lesson plans are easy to fill in and see all in one place.
– Nancy S.
The customer service is above and beyond anything I could hope for. Whenever I have trouble, all I have to do is call, and I always have a solution within 24 hours, and most of the time, within 24 minutes.
– Chrystal R.
Watch Mr. Lewis's Story
(1:02)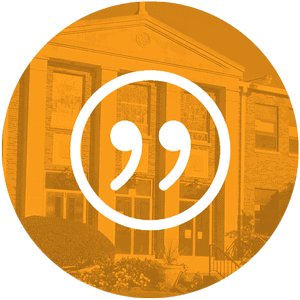 I'm so glad we're back. We used Gradelink as our first online grading program 12 years ago. The parents LOVED it, but I thought maybe it was just because it was a new way for them to see feedback about their kid's grades.
Then we switched to Renweb and then to Sycamore because we got new principals. I hated them. Too complicated and most parents did not ever use it. I assumed it was because it was no longer a new thing.
But when we switched back to Gradelink this year, parents INSTANTLY started checking grades more. Parents really like the emails. I like how simple it is as a teacher. Very few clicks. Easy class set up. I like how easy it is to conclude classes. I like that I can click on a student's name and see their current grades.
– Priscilla N.
Capterra Shortlist reports constitute the subjective opinions of individual end-user reviews, ratings and data applied against a documented methodology; they neither represent the views of, nor constitute an endorsement by, Capterra or its affiliates.