By the end of the school year, teachers and administrators are usually looking forward to summer break as much as the students are.
Staffers know, however, that schools don't simply go into "sleep mode" for three months after the last class bell rings in June. Facilities need to be maintained and updated, classrooms need to be cleaned, and before long, next year's curriculum needs to be prepared.
We've come up with a few tips for maximizing your efforts during your school's downtime. It's important to have a plan going into the summer break because the first bell of the new school year will be ringing before you know it.
1. Preventative Maintenance
Benjamin Franklin is credited with the phrase, "an ounce of prevention is worth a pound of cure." Although he wasn't directly referring to school facilities maintenance (probably), the principle still holds true.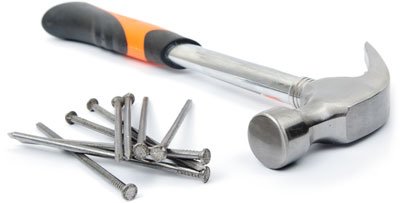 Unfortunately, many schools and districts have what the National Center for Education Statistics calls a "breakdown" maintenance plan. This plan has just two rules: #1, wait until something breaks, then get it fixed; #2, when something can't be fixed, replace it as quickly and cheaply as possible.
While this "plan" may seem cost-effective on its face, letting damage accumulate only increases long-term facilities expenses. Alternatively, regular school maintenance will reduce the chance of unexpected equipment failure and the total life-cycle cost of the building.
If your school doesn't have a robust maintenance program in place, the summer is a great time to start one. Begin with an inspection of your grounds, buildings, and equipment to see if anything needs immediate attention. After addressing any pressing issues, schedule the projects that would interrupt your school's ability to function before the summer ends. Future maintenance will be easier to plan and less likely to disrupt your school's schedule.
2. Energy Conservation
Finding ways to reduce your school's energy needs over the summer can reduce operating costs and add valuable dollars back into your budget.
School Planning and Management documented several energy management strategies that helped a school district in Kentucky save thousands of dollars on energy costs. First, the district cut gas consumption by lowering the temperature of the water loops that heat their school's boilers. Combined with other changes, the district was about to reduce gas consumption by 50 percent compared to 1980 levels across 135 schools.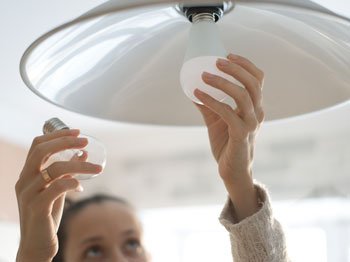 Second, the district set out to save on electricity costs by removing unnecessary appliances, like space heaters, microwaves, mini-refrigerators, and coffee pots, from classrooms. Energy costs related to these "vampire" appliances can be minimized with a few changes in district policy.
Finally, you can use the longer summer days to change out your school's light bulbs for more energy-efficient models. While this task might sound tedious, the savings are anything but.
For example, California State University Fullerton's 2015 lighting overhaul replaced 65,000 fluorescent tube lights with LEDs, saving the school about 4 million kilowatt hours annually—or roughly $500,000 per year.
3. Deep Cleaning
We realize that your custodial staff or cleaning service probably has a plan in place already to clean your school during summer break. But if you really want to maximize your efforts this summer, spend some time going over the nitty-gritty details of your cleaning schedule.
Cleaning and Maintenance Management has a wide-ranging list of often-ignored deep cleaning projects that can make your school shine for the new year:
Scrub, strip and refinish floors
High and low dusting
Clean vents and grilles
Wash blinds
Clean lighting covers and lenses
Wash windows
Replace old or damaged ceiling tiles
Wash walls
Clean trash and recycling receptacles
Extract carpet
Clean lockers and gym mats
Remove ink and other substances (e.g., chewing gum) from desks and tables
Paint walls and other areas as needed
CMM also recommends cleaning your tools and cleaning out your school's custodial closets as part of the process. After all, it's tough to clean classrooms with dirty cleaning tools.
Click here for ways to declutter your classroom.
4. Do Something for Yourself
With the growing to-do list above, it might seem like we're suggesting a summer of all work and no play. But spending some time recharging and refocusing on the world outside of your school's walls is just as important a task for your "off-season." Teachers and school staff can also use the available time to invest in themselves and expand their horizons.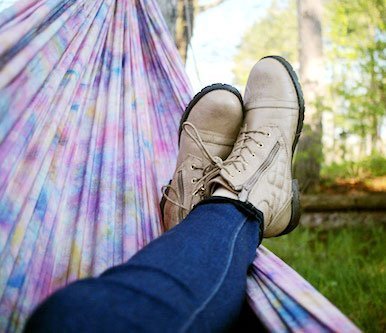 Consider continuing your own learning by taking a class or writing a book detailing what you've learned about your subject or profession. Or take the time to complete any unfinished continuing education credits and try something outside your comfort zone. And Teach Hub suggests reconnecting with family and friends and reflecting on the successes and failures of the school year to better prepare for next year.
In fact, whatever personal or school-related tasks you take on this summer, be sure to include some time to relax and recharge. Teaching and overseeing education can be taxing, and giving yourself a break is important before the next school year starts.
We'd like to wish all teachers and school staff a great summer. If you want to upgrade your school's student management system during the break, we'd love to talk to you about it.