"We Love It!"
It's a phrase we hear a lot. We are honored to continually receive so much positive feedback from our schools and their communities. Here are some of the reviews and industry recognition Gradelink has garnered.
Hard Work Pays Off
Multiple software review websites and business organizations have presented Gradelink with awards and accolades. Plus, users rank Gradelink as one of the highest-rated student information systems on the market. 
User Reviews
What matters most to us is the feedback from teachers, administrators, parents who use Gradelink every day.
Very easy to learn and use. It has all the needed parts to have a school run efficiently and accurately.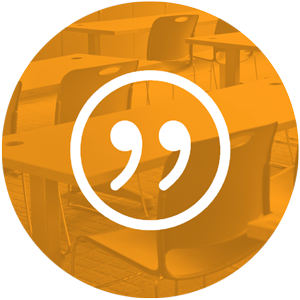 Gradelink makes running a school the easiest part of my job daily! From student and family information gathering and management to attendance and grade tracking, to form submission and general communication, Gradelink gives you the tools to be confident and very successful.
I have used other school management software, and Gradelink surpasses them all! Need to find a phone number? Done. Need to print a transcript or update a permanent record? Done. Re-enrollment using completely online methods and doing away with the mounds of paperwork? Done.
In conclusion, I would rate Gradelink a 4.95 out of 5 stars, if that were the grading scale used. No product is perfect, but I have seen firsthand the attention to our school concerns and the willingness to work together to solve issues and move forward in a positive direction. I highly recommend Gradelink for consideration, whether you are using a different platform or seeking your first school management system!
—User Review on Sourceforge

Gradelink has done a good job of moving us off of our previous Student Information System (TeacherEase, which was overly complicated) and making it easier and more user friendly to keep track of students, attendance, tuition, etc.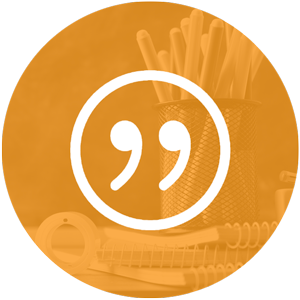 The school is growing exponentially, and it became clear that pushing paper was cumbersome. We considered four different programs and decided on Gradelink. They were sensitive to our unique needs as a Christian school. Their service has been phenomenal during implementation, and response time is unbelievably fast. So far, we couldn't be happier.
Paper will now be reduced, secretarial upkeep reduced, and the principal (who also teaches full-time) will have access to information whenever he needs it.
—Kelly S.
Gradelink is the fifth online grade book software I have used and is by far the best! It is incredibly user-friendly, and I wouldn't want to use anything else. It's easy for teachers to use, and parents love the app that goes with it.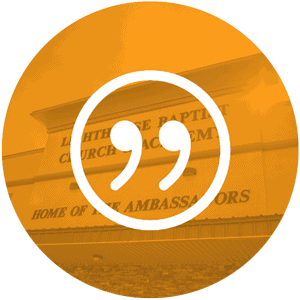 We moved to Gradelink from Engrade three years ago. We have been able to do some great things with it, especially in this most recent season of at-home learning. It has allowed us to keep up with parents and work toward better grading and communications.
Our lunch system has benefited greatly as well. No more paper attendances and paper lunch orders. Now with one quick button, attendance and lunch are taken care of.
Customer service has also been on point. Each time I have had an issue or I couldn't figure something out, a quick phone call solved it. The reps are always understanding and helpful. Each time I call the rep is very helpful.
Overall, I would highly recommend Gradelink to anyone looking for an all-in-one grade and record program!
– Ben M.
Our communication with students, parents and staff has drastically been improved by using Gradelink. The ability to send out emails or texts to different groupings of people without having to list email addresses has been wonderful.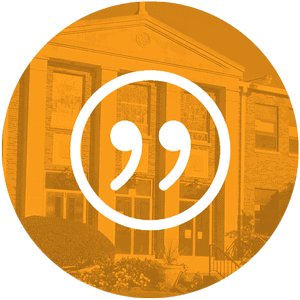 I'm so glad we're back. We used Gradelink as our first online grading program 12 years ago. The parents LOVED it, but I thought maybe it was just because it was a new way for them to see feedback about their kid's grades.
Then we switched to Renweb and then to Sycamore because we got new principals. I hated them. Too complicated and most parents did not ever use it. I assumed it was because it was no longer a new thing.
But when we switched back to Gradelink this year, parents INSTANTLY started checking grades more. Parents really like the emails. I like how simple it is as a teacher. Very few clicks. Easy class set up. I like how easy it is to conclude classes. I like that I can click on a student's name and see their current grades.
– Priscilla N.
Gradelink has made my life as a teacher so much more efficient! Attendance, lesson plans, student information, and student notes are all so easy to access. The most beneficial part to me is that everything is in one place. It's extremely easy to use and costumer support is top notch.
It is much easier to use compared to other school software I have used. Renweb seemed too complicated.
Capterra Shortlist reports constitute the subjective opinions of individual end-user reviews, ratings and data applied against a documented methodology; they neither represent the views of, nor constitute an endorsement by, Capterra or its affiliates.