Gradelink Features
Empower your school to perform at its best with integrated management, teaching and learning tools.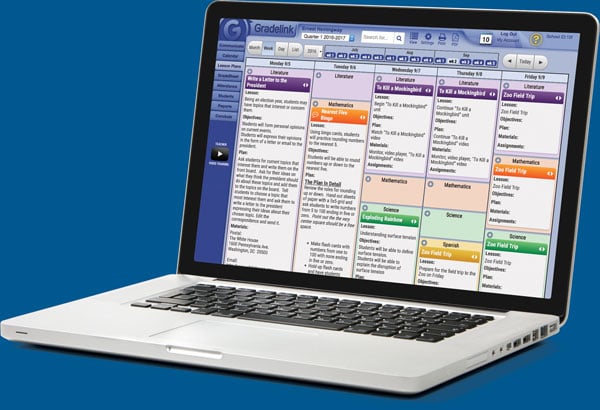 Everything you need, all in one place.
Software doesn't do you much good if it's frustrating to navigate or difficult to use. Your student information system should help you work more efficiently — not waste your valuable time.
At Gradelink we focus on designing tools that are easy to find and intuitive to use. As we gather input from our schools, we learn what works best for them in order to provide what they need. That way they can spend less time clicking and more time educating.
Don't see what you're looking for in the feature list below? Contact us. We might just have a different name for it, or it's possible that it's currently in development.
Age by Grade Level
Average Grades
Count by Grade Level
District Email Blast
Gender & Ethnicity
View All Student Info