More Engaging School Email
Your emails don't have to be limited to just text. SmartSend, Gradelink's built-in email system, gives you the ability to include photos, illustrations, graphics — even animated GIFs. Let's go over two ways to add images to your SmartSend emails. (Note: Images must be saved as .jpg, .gif, .png, or .svg.)
Method 1:

Drag and Drop

1. Find an image online you want to use in your email.

2. Open a second browser window, log in to Gradelink, and open a SmartSend email.

3. Click and drag the image from the first browser window into your email in the second window. (Figure 1)
Method 2:

Copy and Paste the Image's URL

1. Upload your image to an image hosting website like Waldo Photos, Dropbox, or Google Photos. If you have a school website built by Gradelink, you can also use your website's media library.

2. Once the image is uploaded, right-click on it.

3. Select "Copy Image Address" or "Copy Image Location," depending on the browser you use. (Figure 2)

4. In your Gradelink email, click on the Image button. (Figure 3)

5. Paste the address for your hosted image in the URL field. (Figure 4)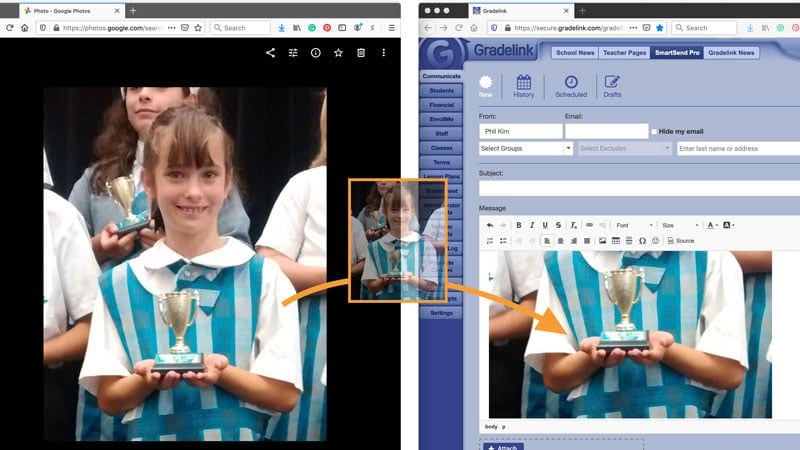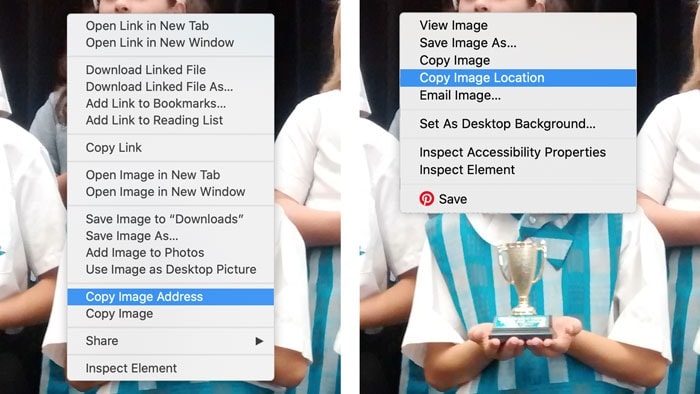 Making Adjustments
Once your images are in place, it's easy to make changes to them.
To reposition an image, simply drag it to a new location.
To adjust the size of, alignment of, and space around an image, double-click on it to open the Image Properties window. The preview will give you an idea of how it will look using dummy text.
Pro Tip: Text doesn't look good butted up against images, so enter 10 to 20 for HSpace and VSpace.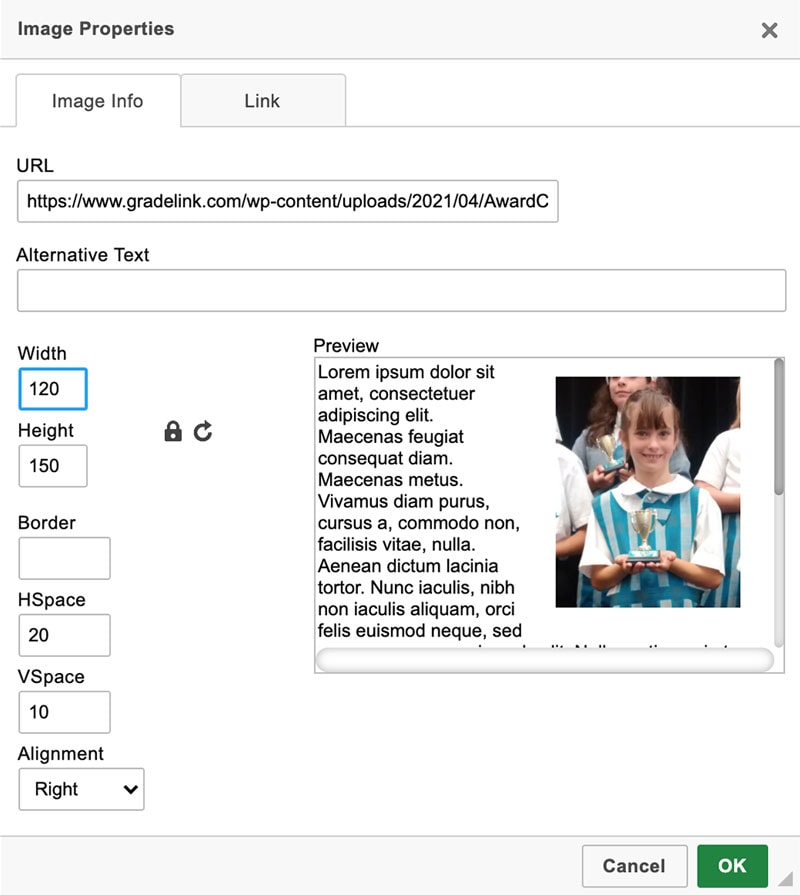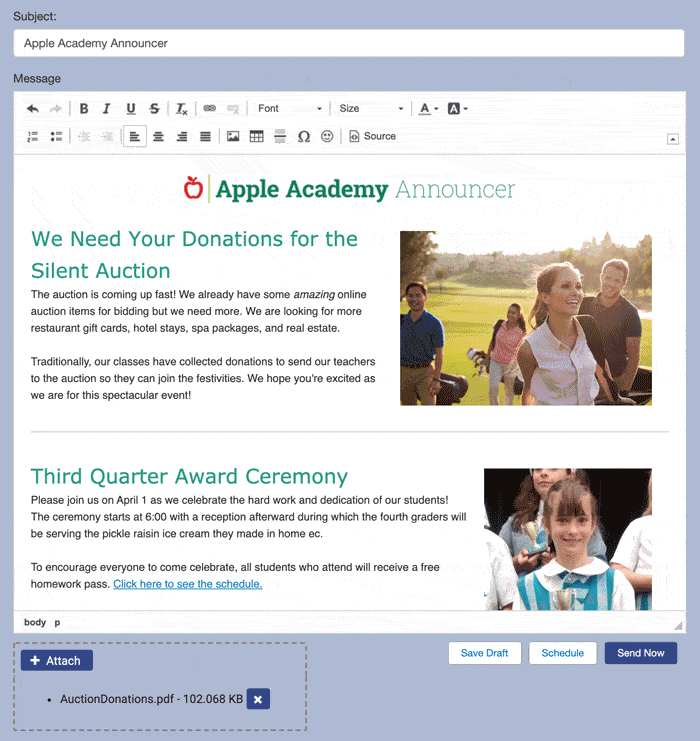 Sample Email
Here's an example of an email incorporating a variety of elements, including a logo, an animated GIF, a photo, horizontal dividers, a link, and an attachment.
We hope this guide provides the know-how you need to enrich your own SmartSend emails. If your school isn't using Gradelink yet, click here to see more ways to help your school save time, improve enrollment, and fulfill its mission.
Online Help
Now that you know how to add images to your SmartSend school emails, you may have other questions. Click here for additional information on SmartSend and SmartSend Pro.