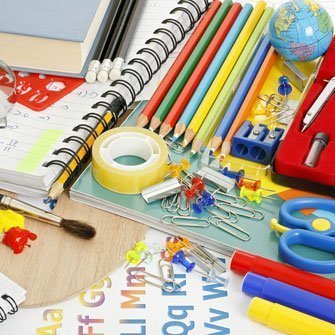 As school winds down for the end of the year and many teachers get ready for summer vacation, the optimal time is now for some classroom clutter downsizing. Minimizing at the end of the school year can alleviate stress once the rush for the next school year kicks in around late August.
Check out a few items that you might just say sayonara to for some much-needed free space and fewer distractions for all.
The Paper Trail
Throw away paper resources easily found online. Not only do binders of paper take up a whole lot of space, but sifting through papers wastes time, and these resources ultimately stay shelved; a lose-lose situation. Opt for a better alternative by scanning these documents and keeping the digital copies on your computer and in cloud-based folders. Services like Google Drive and iCloud make all of your documents accessible from computers or mobile devices virtually anywhere in the world. These also help provide a backup in case your computer decides to crash mid-semester. Additionally, online storage makes finding and reusing these resources much easier; just scan them in, print, and copy as needed.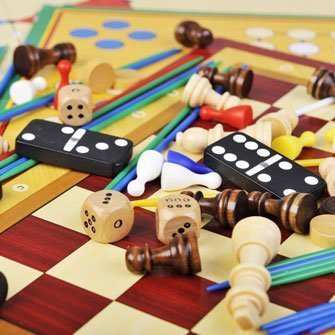 The Missing Link
Assess your games, puzzles, cards, and activity assortments for any missing components and throw any incomplete sets away. Additionally, go ahead and toss out roughly used and grimy crayons, dried-out markers, unread or outdated textbooks, and those items that look like they have served your learners beyond a "gently used" description. Minimizing these unnecessary bits of classroom clutter alleviates space and the overloaded vibe of your classroom.
Commit to Classroom Organization
Once you've sorted all the supplies in good condition, put them in labeled boxes, preferably with picture clues and words for younger learners. Store these boxes in the same area of the classroom or shelving unit so that students always know where they can find them.
From time to time, students need supplies from the teacher. Create independence by devoting a space where they can borrow classroom supplies without asking. Provide paper in a simple tray and boxes filled with pencils, pens, an eraser, colored pencils, scissors, a glue stick, and a ruler for students who forget their supplies for the day.
The Bin of Fringe
Almost every teacher has a container (or twenty) of ribbons, multicolored fabrics, borders in all variations of shapes and sizes, cutouts, letterings, photos, and happy posters with motivational quotes. While having materials to recycle through when decorating and creating bulletin boards is nice, this array of options uses up a lot more time than you realize. Consolidating variations of choices will help you more easily move your classroom walls from winter to spring without wasting time deciding on color schemes, patterns, and textures.
Too much visual stimulation can negatively impact learning, so ditching all the crazy-colored classroom decorations makes for a calmer and more focused learning environment. If your classroom has an overabundance of colors and decorative distractions, it may be competing with you for your students' attention. A glimpse at several Montessori classrooms around the world yields examples of classrooms that emphasize elements of nature balanced with neutral color palettes, providing a safe and comfortable learning environment for children. The design concept of such classrooms naturally entices learning.
Finally, don't forget that for those items that can be classified as "gently used" or in good condition, these places happily accept donations:
first-year teachers in need of resources
local daycare centers
after-school programs
homeless shelters
local thrift stores
Letting go of old textbooks and dilapidated art supplies allows you to hit the reset button and start fresh for the next school year. Purging now gives you a chance to assess your curriculum going forward and ample time to just let stuff go. I think we could all use a little more of that.
Click here for more helpful ideas on what to do with your summer. (You'll love #4!)