Student Information
Choosing a student information system should be more than checking boxes
A Place for Everything
And everything where you can find it. Gradelink doesn't just jam information and functionality in to meet requirements. We carefully assess the need, impact, and placement of features before adding them. And we're continually refining our rich interface to better serve busy admins.
Naturally, you can track enrollment status and store multiple contacts, addresses, and demographic and academic data for each student. This information exports to Excel, drives a bevy of printed reports, and, yes, helps you stay compliant. But it's all within easy reach because how usable is data you can't find?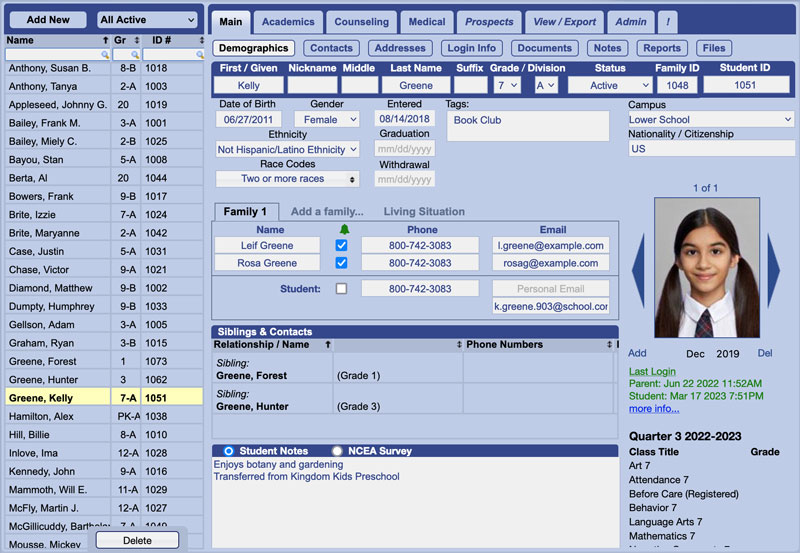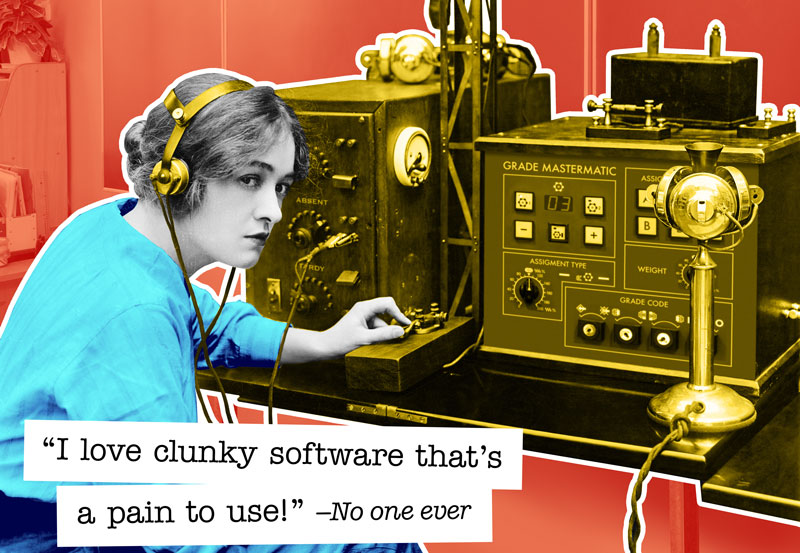 Within Reach
The student information dashboard provides ready access to the most critical information. Adjust status and lock/unlock accounts. View emergency contacts, medical and allergy information, affiliations, current grades and attendance.
Administrators can even upload not just the current student photo, but a historical archive of dated photos for future reference.
To have lesson plans, parent communication, family info, and grading all in one place has made my job much easier! Thank you, Gradelink!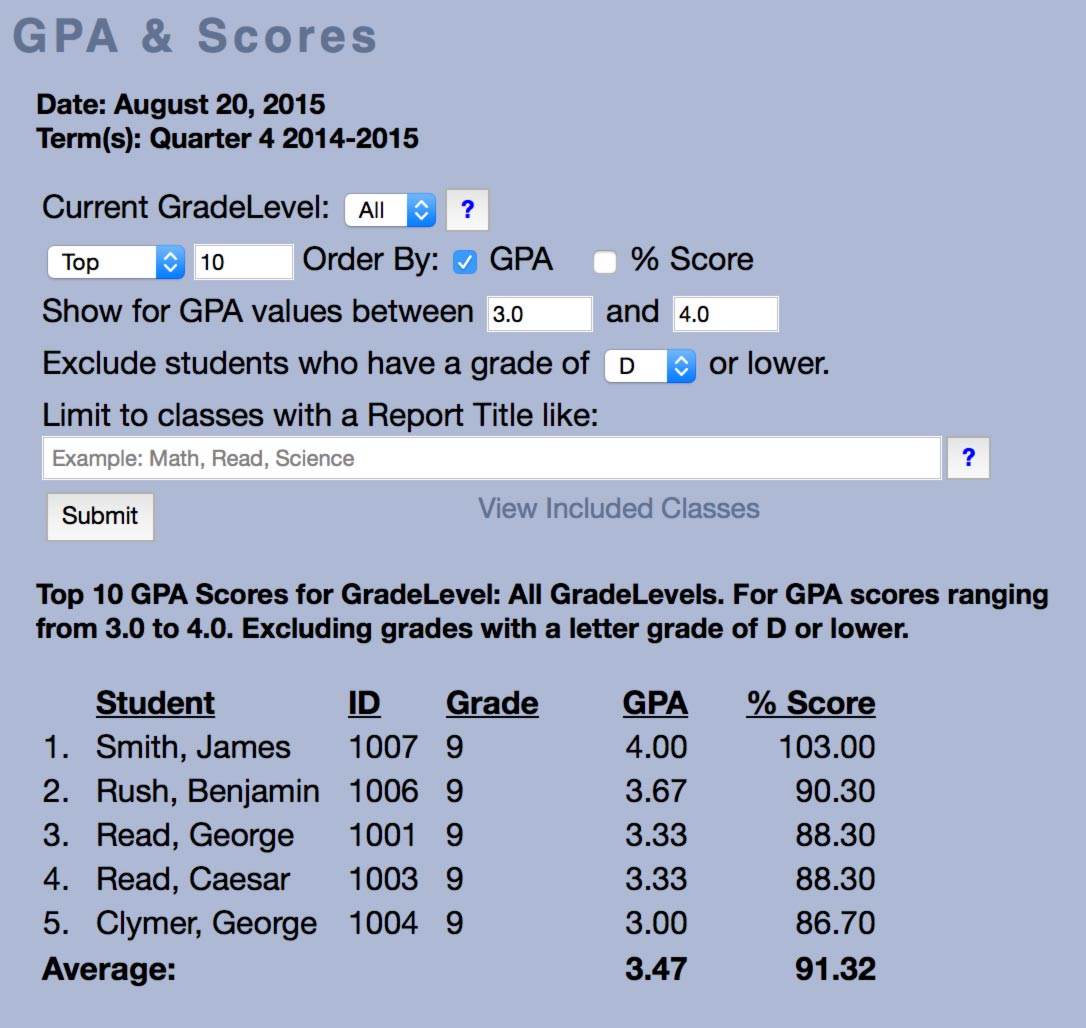 There's a Report for That
Once your student information has been entered or imported, you'll get access to over well over 100 different reports on demand, including Top Attendance, Rank by GPA, Class Averages, Sports Eligibility and many more.
See our reports page for a more complete listing. Most data can also be exported to a PDF or Excel compatible file.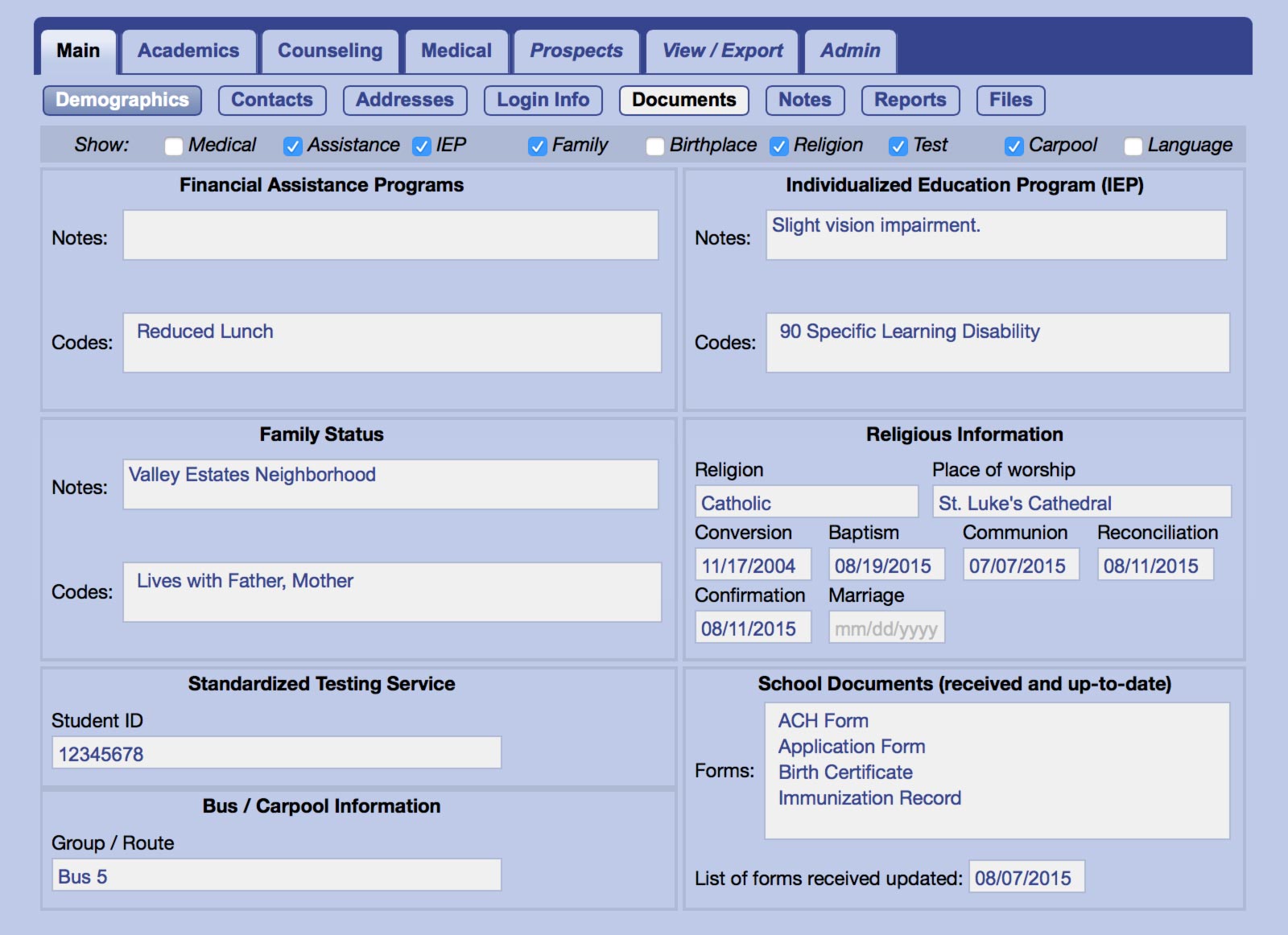 Tailored for You
Track rich detail that your school needs without being overwhelmed by things you don't. Choose to store medical issues, financial aid data, birthplace, religious information, bus/carpool groupings, language proficiency, documents received and more.
IEP Tracking
Customizable Individualized Education Plan (IEP) reports allow you to track progress for special needs students. The flexibility of the report design allows you to track goals using custom areas, objectives, prompt and mastery levels, and marking codes, so you can tailor the report to meet your needs. Multiple dates per student allow you to view progress from term to term. Export IEP reports to PDF, Excel, or Word for easy editing, sharing, and printing.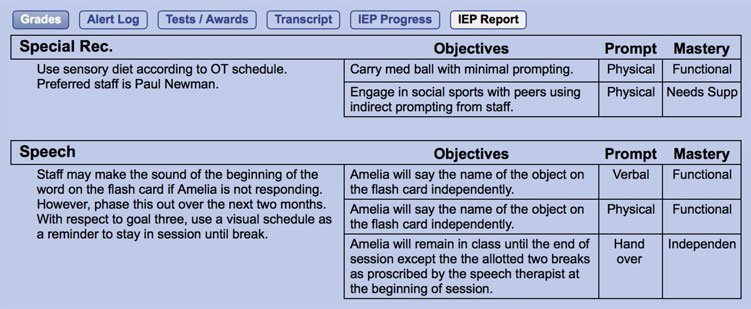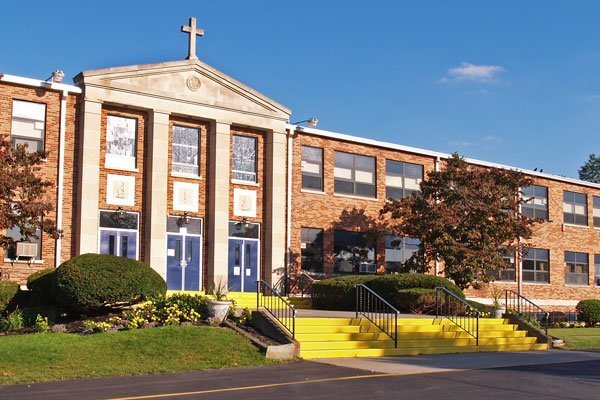 District/Diocesan Gateway
Superintendents can access student information from any school in their district/diocese with Gradelink's District/Diocesan gateway. Get on-demand access to powerful reports across all your schools, including demographics, academics, attendance, and student data. Reports can be run for the entire district/diocese, or for specific sub-groups which can be configured by the superintendent. Click here to learn more.
This software is designed to meet the needs of today's educator. It offers multiple components which enable us to efficiently administer the day-to-day operations of our school.