Cloud-Based vs. On‑Premises SIS
To get the free whitepaper, please fill out the form. After you click the button at the bottom, a link will be emailed to you.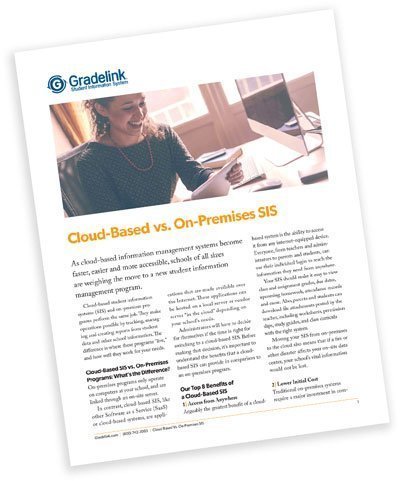 User Friendly
We design with you in mind. From the teacher-friendly GradeSheet, to our three-step report card generation, our continual focus on the user experience means you'll spend less time clicking and more time doing what you do best – educating.
100% Cloud
The Gradelink dashboard provides secure access to critical information from any internet browser. Get academic data, contact details, enrollment reports and more – no special hardware or software required. This student management system allows you to work from anywhere, on your schedule.