PAYMENT PROCESSING FOR SCHOOLS
An online payment portal can provide your school with many notable benefits: reducing time and effort in fee processing, creating easier pathways for parents to make payments, providing quicker access to funds, and more.
The right payment processing system for your school will include all of the above benefits, but you'll need to answer some important questions before upgrading your system. Questions like:
Is this the best payment processor for our school?
Is this the right system for our school's families?
How much should we be spending on transactions and system costs?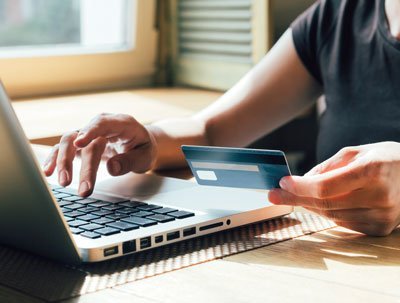 Why Do We Need an Online Payment Portal?
Parents expect a stress-free path to paying tuition and fees online, either with debit/credit cards or via bank fund transfer. Sticking with paper transactions creates extra work for both families and school staff, in addition to making your transactions less safe.
That's right—paper checks and the information they contain (name, address, accounting information) pass through more hands and take longer to process than electronic payments, making them less secure in comparison to modern data encryption.
Protections against data breaches and fraud are continually improving, further increasing the security of online transactions. Even though schools are not likely targets for data thieves, strong data security blocks access to students and others who might be tempted to test the limits of a school's network and data security.
Payment Processing Costs for Schools
Determining the best payment processor for your school creates a lot of additional questions. In this case, the best system isn't necessarily the cheapest upfront—setup charges, monthly charges, per-transaction charges, and commission percentages are all considerations when choosing a payment service.
The number and type of transactions you process can be a factor as well, since more transactions can lead to more fees. For example, credit cards can be a convenient, temporary tool to pay for tuition, but the cost of processing card payments can be prohibitive for some schools.
According to a survey done by CreditCards.com in 2014, even though most schools accept credit cards as a method of payment, private schools turn down credit cards more often than public schools due to the burdens of processing costs and fee restrictions.
Payment Processing Costs for Families
The cost to the school is important, but the cost to your enrolled families should be considered as well.
Tuition management companies take the pain out of the collections process by collecting money from parents and distributing it to the school. This way, schools don't have to pester families for tuition money, and small schools don't have to maintain a full-time bookkeeper for accounts receivable.
While these systems seem like a good fit for some schools, tuition management companies typically charge about $40 per year per family for their services—a fee that parents are required to pay. These systems incur a cost of nearly $9,000 per year for an average-sized faith-based school community. Schools that work hard to keep tuition rates low might prefer to avoid this expense.
Also, most tuition management companies only allow schools to collect tuition, while incidentals like lunch, damaged books, registration fees, supply fees, field trip fees, and more are outside the scope of their standard services. (Of course, some tuition managers will allow you to accept incidental funds—after they charge an incidental fee of their own.) Finally, many of these systems are not set up to accept donations, which can be frustrating for schools that regularly receive contributions from the community.
What Should My Payment Processor Do?
Your payment processor should be able to process major credit cards and bank account debits with minimal rates and/or fees. Parents should be able to make online payments for both tuition and incidentals (books, lunches, uniforms, etc.), and the payment information should integrate seamlessly with your student information system (SIS).
A payment processor integrated with your SIS brings additional benefits over a third-party provider. For example, parents can pay admissions fees and tuition through the same interface that allows them to check their student's grades and attendance records. Most tuition management systems distribute tuition money to the schools only once or twice a month, rather than making the funds available as soon as they are processed. Also, integrated processing makes it easy for parents to set up automatically recurring tuition payments online.
Adding an online payment portal will improve your ability to collect fees and increase the likelihood of parents paying on time, since online payments are more convenient. Also, families appreciate their payments being processed in real-time, rather than waiting for a paper check to clear a few days after submission.
Gradelink partners with PaySimple, one of Capterra's Emerging Favorite Processing Software Products, to provide integrated payment processing that saves schools thousands of dollars. Click here to learn more.