Why Do We Need a School Brand in the First Place?
Branding isn't just for the business world. Schools and districts depend on effective branding to help draw new families against competing schools. Just like any other competitive organization, they have a need to compete for students, administrative and teaching talent, and community perception.
Branding allows your school to tell its story to the community and constituencies you serve. You want to drive what people feel about what you say and do, but you also want to connect to people's feelings. With effective school branding, you can:
Promote your school's mission and the significant work taking place there.
Establish a positive image.
Provide timely information to your community.
Attract qualified educators and staff to work at your school.
Your School Brand is Either Inspiring or Driving Them Away
For your school's brand to evoke positive associations with a particular audience, first identify what your target audience looks for in an educational institution, as well as what turns them off. Knowledge of the preferences, aspirations, and concerns of families and students you serve will aid you in highlighting strengths and identifying which elements may need improving. Plus, polling or interviewing your audience reveals any prevalent misconceptions about your brand—perceptions you can reshape with your promotional campaigns. Without this valuable data, your branding decisions are being guided by speculation and generalizations, and this will result in a lackluster or unappealing brand, unlikely to generate new families or measure up to competitors.
When Your Brand and Audience Align
Your team should define your institution's positive attributes and how those align with your target audience's educational goals and preferences. Making a list of your school's 5-10 top attributes and how each speaks to your audience's goals and needs is a good place to start. Use these key messages to guide your school marketing, working toward consistently targeted campaigns reflecting school culture and the specific attributes of your audience. Eventually, this messaging will become synonymous with your name and image. When prospective families and constituencies know that your mission aligns closely with their own goals and values, you'll earn their loyalty over competing schools.
Avoid the Pitfalls with School Branding
Mismatched colors, logos and fonts, and inconsistent website header and footer design will all give the impression that you're running a disorganized school. Representations of your brand must be consistent across platforms, and Gradelink can help. Gradelink can provide you with an excellent website complete with a style guide that provides a clear logo, consistent fonts, positioning, and header and footer design. This makes consistency simple across all your school's marketing channels.
Additionally, Gradelink specializes in building sites that encourage families to book tours by installing a "book a tour button" and scheduling software built right onto the page. Ensuring prospective families find consistency in representations of your brand during their online search is paramount to building that sense of familiarity, dependability, and trust.
Looking Out for the Competitors
One final mention of no small importance is the competition. Other schools are great places to find school branding examples. With similar programs and similar target audiences, it can be rewarding to check in on how your main competitors present themselves in the market, and which elements they're emphasizing to create emotional connections with current and potential families. For example, is a competing school associating its brand with cutting-edge technology which you know resonates with your audience? Taking the time to look critically at competitors' messaging offers you fresh insights into your own evolving brand identity, helping you create your unique impression.
Branding is just as important in the educational world as it is in the business world, and schools and districts depend on effective branding to bring in new families and constituencies. It's important to get it right and keep it consistent!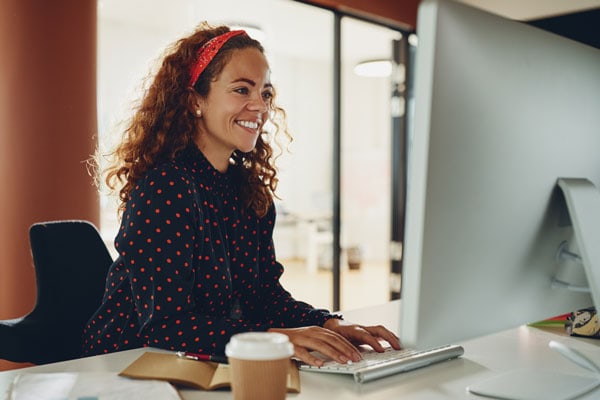 Does Your School's Website Showcase Your Branding?
Click here to schedule a consultation with a website expert today to ensure you are representing your school well.
"We are so thrilled with our new website! It is so much cleaner, fresher, user-friendly, precise and engaging." —Anissa P., Director of Development.