SETTING UP YOUR NEW SCHOOL MANAGEMENT SYSTEM
My wife and I recently celebrated 10 years of marriage. Looking back at old photos, we realized something—we both need to lose some weight! We decided a treadmill would be the best thing for both of us.
After some research, we realized you can't run hard on a cheap treadmill, and you'll have to pay more to fix it over time. With a higher-quality model, however, not only can you run at full speed, it's also going to withstand wear and tear a lot better. We decided it was worth it to invest in a premium treadmill that was built to last.
My wife called a couple of places and found a store that wasn't too far away that had what we wanted. She called the store to order it and found out they could ship it to our house, or we could go pick it up ourselves with a truck. Problem is, treadmills are pretty darn heavy, so you'll need a couple of guys to carry it in anyway. She decided to have it shipped.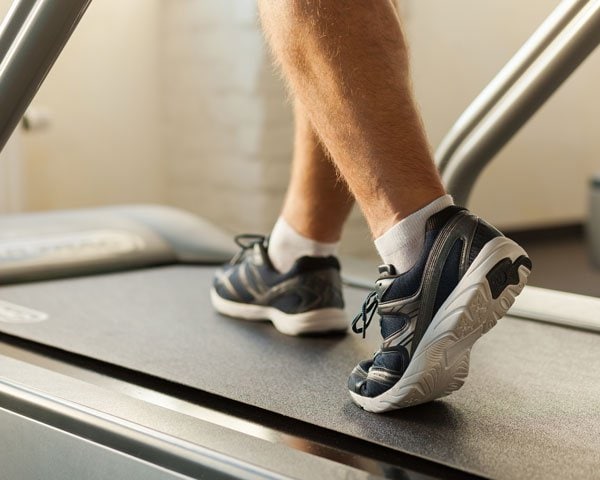 The next problem is treadmills don't arrive in one piece. They come in a box, along with three awful words—"Some Assembly Required." We weren't going to take the chance that an amateur (me) was going to put it together incorrectly, so she decided to have the treadmill professionally assembled in the garage.
Also, since all of the moving parts were going to be subjected to wear and tear over the years, we decided to get an extended nine-year warranty. In the end, after the shipping costs, assembly, and warranty, we spent almost $3,000 to make sure we had what we needed.
Finally, to make sure we actually used the treadmill, we signed up for iFit, an app that motivates you to exercise. We agreed the additional expense was worth it because all of these investments were still less costly than an expensive operation or medical bills down the road.
Protect Your Investment
Now, at this point, you're probably wondering what buying a treadmill has to do with your school software.
Well, just like with our treadmill, spending money wisely and protecting your investment is crucial when you are setting up, or "onboarding," a new school management system, commonly referred to as a student information system (SIS). That investment might be money, time, or effort, but the most important thing is getting a better result from the cost and effort of choosing a new system.
Many Gradelink clients have already researched different systems, gotten input from administrators and teachers, gone through trials, and more in the search for a new SIS. But is there any way to guarantee the software really is easier to use, will save you time and money, and will do all of the things you need it to do?
This is where Gradelink stands out—we onboard like no one else. Click here for more details.
Onboarding School Information
To get started, all we need is an emailed copy of your student records and report cards. With that information, we—not you—will set up your new database.
Of course, you could onboard everything yourself, just like I could have assembled the treadmill (despite what my wife says), but we'd rather take care of it for you and make sure everything is correct. This tends to work out much better than giving you an instruction manual to figure it out on your own.
Our in-house experts will set up and tailor the database for your school's unique needs. Then we provide training for your team, including administrative staff and teachers.
Onboarding School Staff
After setting up your SIS, we train you one-on-one in your own database, so the training incorporates your students, your classes, and your records. Since the program is already configured and all of the data is familiar, understanding the software is easy — especially since it's designed to be user-friendly and intuitive for school staff.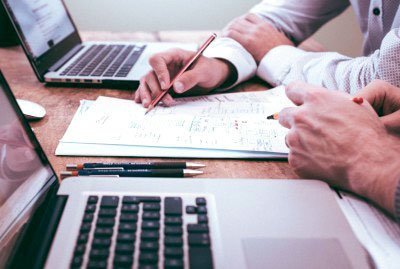 Of course, there are always a few teachers or administrators out there who feel a little anxious about technology. To reduce these worries, we send everyone a YouTube video tutorial before the one-on-one training. The tutorial includes a scored questionnaire to make sure the teachers understand the information provided. The survey can be taken multiple times so teachers can improve their scores and gain confidence before the official training begins.
Finally, we've found that during training, some people just listen to the trainer, while others take lots of notes. And when someone is taking notes on how software works, most often they are writing down the steps to perform an action, or click paths, such as "click File, then click Print, then click Confirm" to print a document.
For the note-takers, we provide printable workbooks that include written click paths—complete with screenshots, funny pictures, and a big, empty margin for notes. This way, teachers and administrators can focus on learning instead of writing down information they already have.
Click here for more training resources.
Sticking with the Program
After your new system is set up and onboarded, we have a few ways to make sure you'll be successful after the process is complete. In addition to our wonderfully helpful support team, Gradelink sends out a monthly newsletter explaining any updates we've made to the system. That information is also available on your login screen under "Gradelink News," and on our Twitter, Instagram, and Facebook feeds.
We also have a dedicated help website loaded with all kinds of useful articles and short videos. The best part is it's available for free 24/7, so any time a teacher or administrator has a question, they simply go to the site to find the answer.
Let's go back to the treadmill one more time. My wife is a very prudent person, but she was willing to spend what seemed like a lot upfront to invest in the right equipment. This turned out to be the smartest choice because she wanted to feel satisfied with the payoff that resulted from the time and energy she had invested.
The same principle applies to choosing and onboarding your new SIS. Making the right initial investment—including setup, training, support, and maintenance—will pay off in a successful system your school can use for a very long time.
Let's get started! Watch a demo video or try a free demo account to see what you can do with Gradelink.
When Steve Lockwood isn't running on his properly-assembled treadmill, he provides SIS solutions and expertise to private schools.